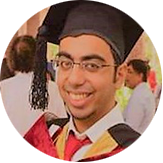 Nameer Misbah Jamillee
Alumni – Lahore University of Management Sciences (LUMS)
---
During my bachelor's from LUMS, I heard the worst news of my life that my dearest mother was suffering from cancer and soon after that, the things started changing. The treating cancer was not an easy task for me and my family; both morally and financially. I was thinking to drop bachelor's program because my father wasn't able to arrange sufficient finance to pay my educational expenses. Luckily, a friend told me about Ihsan Trust. I still remember my first interaction with Ihsan Trust's team and after talking to them, my mental pressure of arranging fees, somehow, released. Ihsan Trust supported me throughout my bachelor's degree. Later, I got the job as a project Manager at Reckitt Benckiser. IT played a vital role in making me, what I am today. I am proud to be a part of Ihsan Trust and will remain highly obliged to it.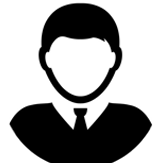 Muhammad Omair
Alumni: Sir Syed University
---
When I started my BS from Sir Syed University (SSUET) in 2010, My father took a loan to pay my first-year fees which was around Rs 110k and it was very tough for us to afford a private university fee, I started a part time job in IT sector to accumulate some money and run my expenses as well. Right from there I got selected in the Ihsan Trust program and they helped me to pay my remaining fees on an Interest free loan program, So I can spend more time in the studies without worrying about fees. Allhamdulilah, after my Undergrad, I got a very good job in the reputable IT company (Systems Limited) and in 2016 I moved to Canada for a further studies (Masters) & Allhamdulilah Right now I'm working in IBM Canada as a Senior Software Engineer. The program of Ihsan Trust was a life saver for students like me and as an overseas Pakistani & Alumni of Ihsan Trust I will highly support this initiative and InshaAllah I will promote Ihsan Trust in Pakistani Canadian Community.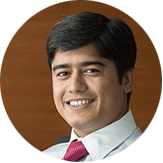 Ibne Muhammad Abdi
Alumni - Karachi School of Business & Leadership (KSBL)
---
I got to know about Ihsan Trust through KSBL itself. "Ihsan Trust provided me with the funds I needed in order to support my quest for quality education and a great faculty." The best thing about Ihsan Trust is that they try to find more students to support. There should always be rules, and people should be scrutinizing so that deserving, underprivileged can get the funds and receive higher education.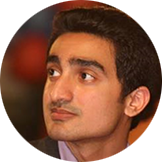 Faizan Mujeeb
Alumini: KSBL
---
I did not want to depend on my family to pay my fees for KSBL. I wanted to fund myself. So, I approached Ihsan Trust and got the interest-free loan. Ihsan Trust has helped me a lot. The leniency in their repayment policy, was a blessing. When the times were hard, the payment was eased off and later I was able to repay them easily. I believe that the success is a never-ending thing, you need to have other people with you in order to be successful. You can never do it alone.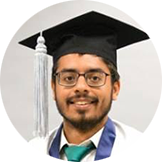 Muhammad Anas Siddiqui
Alumni - IBA Karachi
---
When I joined IBA in 2014, I knew my parents will not be able to afford 4 years of my studies. I used to earn by giving tuitions and wanted to finance my studies myself. Ihsan Trust enabled me to do that by granting me an interest free loan with affordable installments which I could afford myself. They supported me throughout my 4 years of BBA degree. I graduated with a place on Dean's honor list and secured an MT position at Daraz. Today, a major part of this success goes to Ihsan Trust for helping me finance my studies.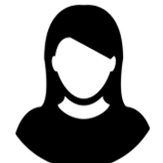 Rushna Iqbal
Alumni – Instiute of Business Administration (IBA)
---
In the second year of my bachelors, my father's eye surgery placed our family in a financial constraint, where my parents were finding it difficult to afford the cost of my studies. Ihsan Trust assisted in financing and completing my education through Ihsan Trust's Qarz e Hasna (Interest Free Loan), offering affordable repayments. Today I am a successful IBA graduate, working towards the achievement of my goals - Thanks to the Ihsan Trust.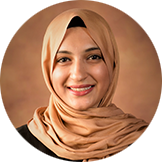 Nobia Syed
Nobia Syed
---
I was in my 2nd year at IBA, when my father got retired. It wouldn't have bothered us as I belong to an affluent family. However, in the same year, I got married and my husband lost his job just before our marriage. I knew we could figure something out, however, I didn't want to ask my father to pay my fees as my husband and I wanted to do this ourselves. Fortunately, I was introduced to Ihsan Trust through IBA and they helped me so much throughout the process with flexible and mutually agreed repayment methods. Alhamdulillah, my dignity and my studies, both were restored. I remember how impossible it looked back then to complete my education when we only had money to pay for two to three courses per semester and my dues were increasing day by day. But I'm glad that I chose the right way and the dignified way. I really like the concept of interest-free educational loans as this way the burden is shared by both parties. And you stay aware that what you take, you have to give back as well. Today, I'm a graduate of IBA. I'm working in Akhuwat Foundation and leading projects that can change our society for good. Currently, I'm working on a project on the rights of transgender in Pakistan. It's all because of Allah's help who made Ihsan Trust a means to achieve all this. Bit my bit, I'm repaying my loan now and being financially stable to help others achieve my dreams.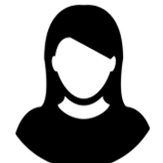 Syeda Khushbakht Farrukh
Alumni – Institute of Business Administration (IBA)
---
When I got my acceptance for IBA, a major concern for me was how paying the fees was going to be difficult for my parents. I did not want to take Financial Aid as I felt this would be taking away an opportunity from someone more deserving than me. However, I knew paying the steadily increasing IBA fees would be an added burden for my parents. After starting out at IBA and paying the fee for the first semester, I found out about Ihsan Trust, and realized it'd be a perfect solution for my dilemma. Ihsan Trust helped cover my IBA fees via Qarz e Hasna (Interest Free Loan). Now that I have graduated, and I am using my own salary to repay the Qarz in easy installments. Utmost gratitude to Ihsan Trust for giving me the opportunity of paying for my own education.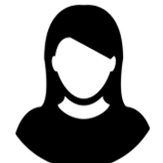 Bariya Faiza
Alumni – KSBL
---
Ihsan Trust's financial assistance was like a gleam in darkness for me. I didn't know before if there was any such option available to fulfill my dreams, I had thoughts that these are all just marketing tactics to attract. students However, I was proved wrong as Ihsan Trust took all the responsibility in helping me to pay my semester fees throughout my MBA and even made the most convenient and easy monthly repayments plan for the Interest Free Loan which was mutually agreed, extremely humble and understandable team. In my education life I didn't found any better option available than Ihsan Trust's financial assistance for students.